Winner of Vitamin E Cream
April 8th, 2013
We regularly do offers as a thank you to all of our loyal customers on Facebook.   When we reached 800 likes we decided to give away a Skin Tech Vit E cream.  It can be used as part of your daily skin care routine or as part of the skin peels that we offer.  Ideally used twice a day it helps to hydrate the skin for protection against skin ageing.  Other products are available to tackle a variety of other conditions.
So, how did we run our competition?  We simply uploaded a picture and asked you to like and comment on the picture, if you did both then you were entered into the competition.  We had a number of people who just liked the picture or just commented who we unfortunately couldn't enter.  Out of the likes and comments we had 29 of our Facebook fans who added a comment in addition to liking the picture.  We then added all those names to an excel spreadsheet then used a random number generator to pick the winner.
The number generator chose: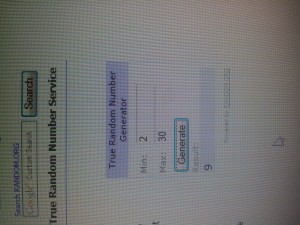 Therefore the winner of our vitamin e cream is: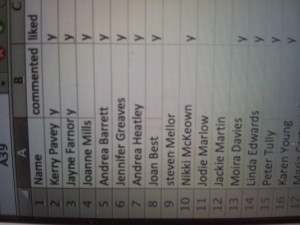 So congratulations to Steven Mellor, can you please message us on Facebook with your address and we will post this out to you.  Keep an eye out for our forthcoming competitions, when we reach 1000 likes we will be giving away a 6 month treatment plan free of charge.